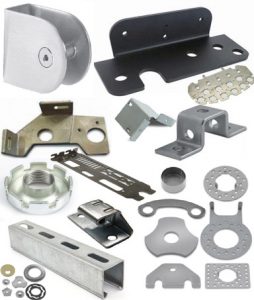 With Hydraulic Presses, Single Action, Double action and manual presses – we are capable to provide you precise parts.
and we are also equipped with in-house CNC controlled tooling center to make up accurate dies, press brake and laser cut solutions are also available on demand.
We meet the needs of precise and competitive stamped parts from Great Britain – also supplying our articles to US and European markets.
Custom fabrication is our main specialty and we are quick, competitive as well, large, medium and small – all type of quantities are welcome at our factory.
We are our ourselves factory, and we offer door delivered pricing as well so sourcing with MJK Manufacturing is always hassle free, convenient and competitive.
Just upload the drawing or concept / image of any pressed / stamped metal part you need in any metal – and we'll offer price quotation quickly – samples are also provided upon demand.
Feel free for any question on any matter – our dedicated business executive will answer your query promptly.
Email: info@mjkmfg.com