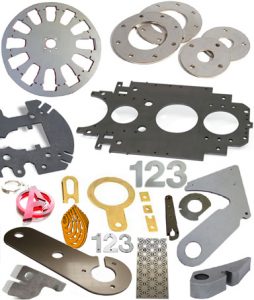 With laser cutting – you need parts delivered at your door, you don't want to go into the fuss of purchasing material and than sourcing a laser cutter.
And you also need sometimes metal laser cut parts, sometimes acrylic, wood or sometimes the thicknesses are considerate like 8 mm Stainless steel or 10 mm Acrylic.
For that you need a large laser cutting solution that offers all things from single company – we offer acrylic laser cut parts, mdf laser cut parts, stainless steel laser cut industrial parts upto 8 mm of thickness, brass, copper and steel laser cut parts and decorative laser cut grilles as well.
Now you need a laser cutting supplier that not only proceeds as per your drawings but also has the capability and staff to design drawings, compliment projects so your laser cut parts requirement is met in the most easy and comfortable manner.
and not only this – that laser cutting ends in itself – once the parts are cut it is difficult to do after operations on laser cut parts on your own – you better need a company who has lots of after operations – MJK Manufacturing is a complete manufacturing from the house of MJK Corporation.
So we have laser cutting facilities and a full fledged metalworking factory with in-house machining units, CNC, Vertical, plating and powder coating units, and custom brand print-packaging so you just come to us specify what you want and you receive it right delivered at your door.
We are a large company not small laser cutting shop – employing more than 75 people – we are a complete factory, just upload the drawing / image on left side form of the laser cut parts, laser cut components or laser cut products that you need and you will receive price quotation for the complete part – with any afterwards operations so we deliver you complete product with particular your brand packaging as well.
Metal Laser marking machine is also available with us along with CO2 Acrylic, Wood, Leather and MDF specific, (precise quality) laser marking machine so we can provide you products with your logo branding as well.
We are complete manufacturer so you will have ease of business in dealing with us and complete products.
And don't worry for your one-off projects, specific needs – we do all small, medium – big – just email us info@mjkmfg.com or mention your query on left side form (you can upload any drawing / image etc)